The solution for new running coaches to grow, market, and promote their online coaching business and find new coaching clients.
________________________________________________________
Do any of the following statements resonate with you?
Have you just started your run coaching business and are feeling a little lost looking for the best way to get people to actually sign up? 🤔


Have you tried different tactics to grow your business and find coaching clients but
nothing seems to be working?
😩


Maybe you have already spent HOURS running in the
 "turtle race"
 that is social media but haven't really had success finding any coaching leads. 🐢


Do you feel like you put in a lot of time into your business but don't seem to be getting any results?  👀


Or maybe you feel like nobody knows your coaching business exists...YET... 🙈


Do you struggle to find new coaching clients, and when someone does sign up, they aren't the best fit to work with you?
If so, you're in the right place!
What If You Could...
👩🏻‍💻 Set your coaching business up for success
👐🏼 Connect easily with your ideal coaching clients
📈 Quickly jump-start your coaching business
📣 Easily promote your business and get your name out there
🏃🏽‍♀️ Grow your roster of coaching clients exponentially and help them get real results


💰Start earning real money by helping people reach their running goals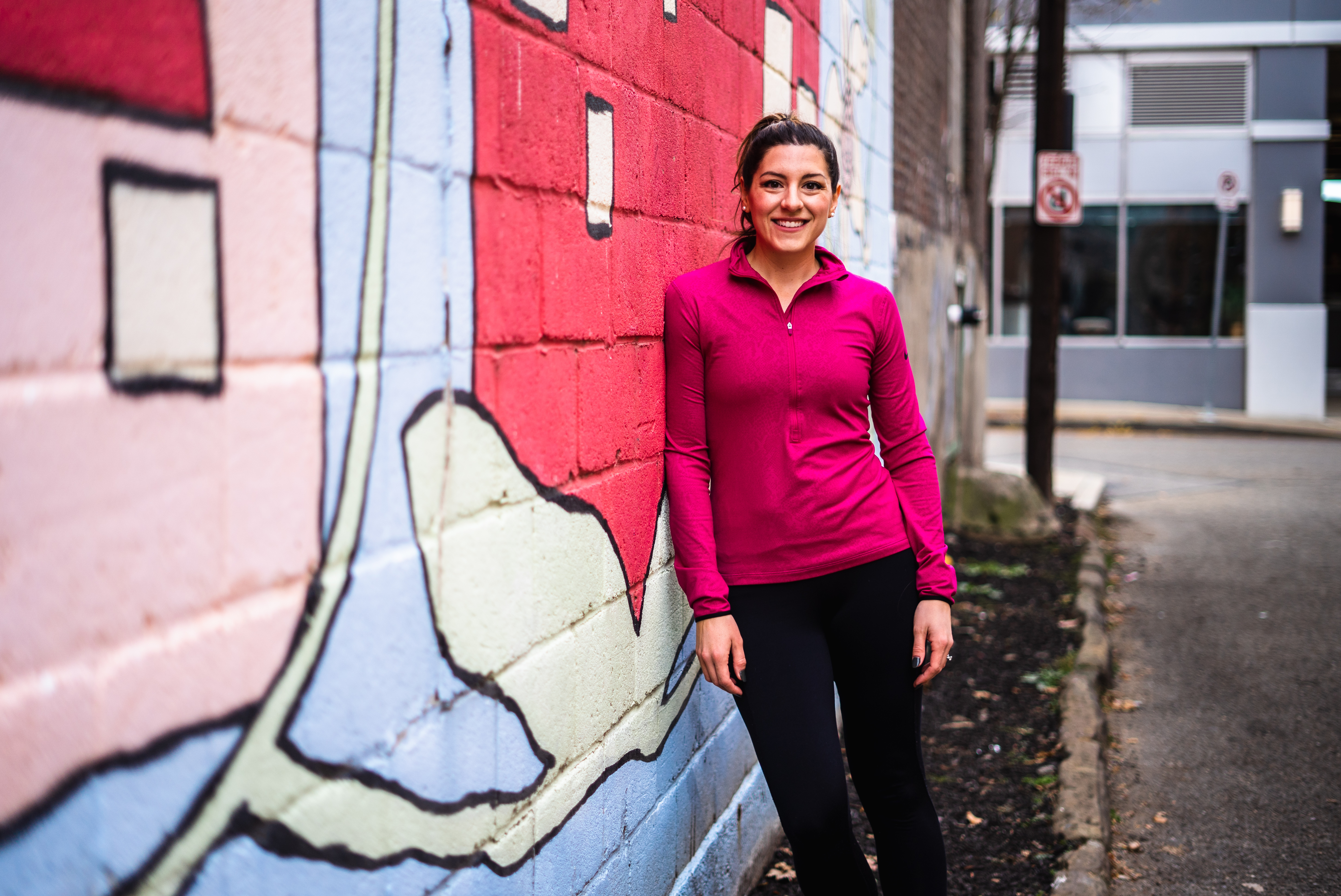 I'm Here To Tell You That You CAN!
Hey, there! I'm Lauren, and I'm going to show you how! It's not rocket science, but I'm also not going to sit here and tell you that it's really simple either.
In fact, my first attempt to launch my coaching business actually flopped. Big time.
I launched my run coaching business in April 2020. I had a slow start thanks to the pandemic and not having any idea what I was doing.
At the end of 2020, I was disappointed to only have 1 coaching client even though I had put a lot of time and hard work into the business. 


I didn't know what I was doing wrong.


I had this deep desire to help people become better runners, but I couldn't seem to find a way to connect with the right people and convince them to sign up for coaching.


That's when I started to get really serious about the marketing side and I started investing in education about it. 


I've taken many online courses about digital marketing, SEO, Public Relations, how to generate coaching leads, how to find coaching clients from Instagram and Facebook, how to grow your blog, etc. 


I also connected with many more experienced coaches, and I learned a
LOT
of new skills and tactics.
I began to put all these new skills and techniques into practice and this led to significant growth in 2021.
In 2021 alone,
my business was featured in many major publications including Health, Prevention, VerywellFit, Bustle, Men's Health, RunnerClick, Marathon Handbook, Running Explained, and many more:
I went from 1 coaching client in January to 10 by the end of December. 
I coached a total of 15 runners in 2021, and my business continues to grow exponentially each month.
And I found them all online. That's right...I've never met one of my coaching clients in person!
I will add that this is my side-hustle. 


I have a full-time job, and I am the mom of a toddler, so I really have my hands full. I was able to grow the business this much just by doing this on the side and working on it during nights and weekends. 
I've learned various digital marketing techniques and focused on streamlining everything to save as much time as possible since I really don't have much of it. 


I will share all of those details for how I have found efficiencies in this training. 
My coaching business is my passion. I love running, helping people, and I love being an entrepreneur. 
It is seriously a dream job and I really think you will love it too!
➡️ Set up and launch your run coaching business
Navigate the ins and outs of starting your run coaching business the right way


➡️ Determine your niche and learn the keys to success
Establish your brand and learn strategies that will grab your ideal client's attention
➡️ Quickly jump-start your coaching business
Easily find your first coaching clients and learn how to sell your run coaching services
➡️ Find your ideal client online
Learn how to efficiently and strategically use social media to connect with and attract coaching clients
➡️ Get featured in major publications
Learn my tips and tricks for getting featured and quoted by major publications (with no previous PR or marketing experience)
➡️ Build a website and leverage google to get more eyes on your business
Learn the basics of building a business website/blog and how to establish yourself as a leader in the space
➡️ Quickly build your roster of run coaching clients and help them reach their goals
Build your list of run coaching clients and help them get real results
And so much more!
Course Curriculum
1. Starting your business
Setting up your business for success: Creating a website, how to create a business email address, and Google Voice phone number
Sole Proprietorship vs. LLC
Athlete Questionnaire best practices
How to easily/legally send the new athlete waiver
Choosing a run coaching platform
Setting up a basic P&L statement
2. Choosing a Niche/ Determining Pricing/ Keys to Success
Determine your "ideal client"
Why drilling down to a specific niche is important to actually find clients
Strategies to catch your ideal clients' attention
The importance of consistency
Establish your brand
How to determine pricing/which packages to offer
3. How To Quickly Jumpstart Your Coaching Business
Finding your first coaching clients
Offering free consult calls/coaching application
How to sell your coaching services
How I manage all of my athlete's training plans in only 1-2 hours per week
Referrals 
Testimonials
4. How To Find Coaching Clients On Instagram (this is where most of my coaching clients have come from)
Setting up your Instagram bio so that your ideal clients notice you
How to quickly/efficiently create branded content
Creating social proof
How to schedule posts in advance to save time
The importance of a clear call to action
How to find coaching clients on Instagram
5. The Importance of Creating An Email List
Why you need an email list
How to generate coaching leads using opt-ins and Facebook Groups
Creating a welcome email sequence
Why it's important to warm up coaching prospects to make them want to buy from you
6. Blogging/SEO Basics
How to get featured in major publications
How to structure your website to get new clients
SEO basics - why it's important to grow your blog
Consistent blog writing to show proof that you're an expert
Guest posting
If you grab the course today, you'll also get access to these bonuses:
Bonus #1. Community Support Group
In this private Facebook group, you will be able to ask me questions about the course, get updates, discuss strategies, and more. You can also chat with other members to toss around ideas, develop new strategies, and get feedback on your progress!
Bonus #2. Basic P&L Excel Template
This template will help you to set up your first P&L statement for your coaching business. It shows you an easy to update format where you can track your business revenue, expenses, and profit.
PLUS + Lifetime Access & Updates
The online business world is constantly changing. As algorithms change and I update my strategies, I continue to update my course. You will always get access to these updates right within the course!
Meet Amanda, Health Coach
"Lauren's online coaching class was very informative. I would recommend this class if you are starting a brand new coaching business or have an existing business. Lauren gives you gold nuggets of information that can be a game-changer! With her down-to-earth personality, she explains the purpose of each topic, gives real-life examples, and tells you how to implement it into your own business."


Meet Nicki, Running Coach
"This training is excellent! Lauren has provided step-by-step guidance and very practical tools for getting started and growing your coaching business. It is unique in that it is specifically targeted for running coaches and speaks to how runners are going about selecting a coach. 
Lauren shares openly everything that she has learned and tried herself in growing her own coaching business. I have directly applied many of these tips in defining my ideal client, setting up my website and approach to social media. I highly recommend Lauren's training to any running coach who is just getting stated and wants to grow their business online."


Meet Katie, MSW, LICSW & Running Coach
"I have loved the training modules Lauren has presented! When I was going back and forth as to whether or not I wanted to spend the money on this training my husband said to me, "Even if you take away one piece of advice that helps you get one client the training has paid for itself." My husband was so right! I've taken away more than one good piece of advice and just this week I had two new clients sign on with me! I highly recommend Lauren's training!"
"I just listened to module 6 on my run this morning and I wanted to thank you for the wonderful training! I have learned so much over the past few weeks and I can't thank you enough!"
Frequently Asked Questions
What format is the course? How can I access it?
The course is divided into 6 individual instructional videos. Each of the 6 modules also includes a written summary of the content and lesson.
Who is this course for?
This course is for new running coaches who are looking to grow their business and find more coaching clients. I include content in the course about how to set your run coaching business up for success.


Does this course apply if I am a different type of coach?
Yes! This course is tailored for running coaches but the content is also applicable and useful for other types of coaches: ex: health, fitness, or nutrition coaches.
Is there a refund or guarantee?
Absolutely. I want you to be super happy with your purchase and feel like this course is the right fit for you. If you are unhappy or feel that this isn't the right investment for you, you can request a refund within 30 days of purchase.
Do you have another question that I didn't answer?
You can send me an email to [email protected] and I'll do my best to help you figure out if this course is right for you!
Meet Melia, Running Coach
"Thanks for creating and sharing these, Lauren! In the 10 days since you sent me the modules, I've made my way through 4 of them (plan to do another today) and have made tremendous progress on my own business plan."
Meet Sala, Running Coach
Fit Coach at Fit Sistership
"Lots of value in each module. Once I niche down what I want to offer, it became easier with posting content. I still have a long way to go, but I'm happy that I am taking action and applying what I have learned. Thanks so much!"
Check your inbox to confirm your subscription